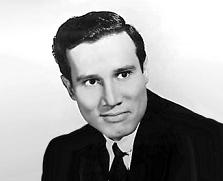 Henry Silva was born on September 15, 1928 in Brooklyn, New York to a Sicilian father and a Spanish mother [1]. He grew up in Harlem and quit school when he was 13 years old to attend drama classes, supporting himself as a dishwasher and waiter in a Manhattan hotel. By 1955, Silva felt ready to audition for the Actors Studio. He was one of five students chosen out of more than 2,500 applicants. When the Studio staged Michael V. Gazzo's play,
A Hatful Of Rain
as a classroom project, it proved so successful that it was presented in Broadway, with students Ben Gazzara, Shelley Winters, Harry Guardino, Tony Franciosa, and Henry Silva in key roles. Silva also appeared in the movie version of the play.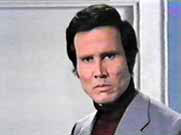 Called to Hollywood, he played a succession of "heavies" in films including
The Tall T
,
The Bravados
,
Green Mansions
,
Ocean's Eleven
,
The Manchurian Candidate
, and
Johnny Cool
. He also did some comedy, including appearing in Jerry Lewis'
Cinderfella
. In 1965 he appeared in a revival of an old film series, playing Mr. Moto in
The Return Of Mr. Moto
in yellowface.
An Italian producer made Henry an offer to star as a hero for a change--and he moved his family overseas. Silva's turning-point picture was a spaghetti western,
The Hills Run Red
, which made him a hot box office commodity in Spain, Italy, Germany, and France. His popularity was enhanced by a flair for the kind of gritty, realistic roles which also catapulted Charles Bronson to European stardom, and a gift for languages. He speaks Italian and Spanish flawlessly.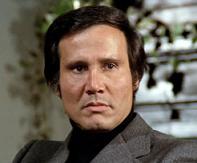 Returning to the United States, he co-starred with Frank Sinatra in
Contract On Cherry Street
, then signed on as Buck Rogers' evil adversary, Kane, in
Buck Rogers In The 25th Century
. In 1999, he appeared as the sorrowful and doomed mob boss in
Ghost Dog
. Silva now calls the San Fernando Valley home, but makes continual film forays back to Europe's production centers. A dedicated jogger, he puts in five miles a day "to keep in shape and relieve tension." He is married and the father of two sons, Michael and Scott.
From Wikipedia, the free encyclopedia