Vic Diaz reigns supreme as the jolly evil fat man of Filipino exploitation cinema. With his broad, mirthful grin, beady dark brown eyes, trim black goatee and mustache, swarthy complexion, thinning hair, protuberant sagging belly, and smooth, oily baritone voice, Diaz was a steady, scuzzy, often sinister and always charismatic presence in an alarmingly large volume of horror films and delectably down'n'dirty 70's drive-in features alike. He has been often described as the Filipino equivalent to Peter Lorre.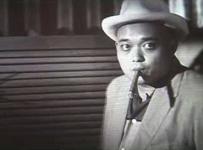 Born in Manila in 1932, Diaz initially planned on being a lawyer (his father was Chief Justice of the Court of Appeal). After four years of practicing law Diaz became dissatisfied and decided to pursue an acting career instead. He started performing in amateur theater in 1949.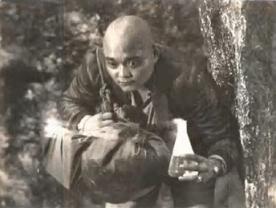 In the late 50's he began his extremely lengthy and prolific film career, making his debut in the war picture
Day Of The Trumpet
. Diaz soon amassed a huge number of credits, frequently appearing in movies for directors Eddie Romero and Cirio H. Santiago. Among his most noteworthy roles are a sneaky, ruthless diamond smuggler in Monte Hellman's
Flight To Fury
, a cunning and devious Satan in
Beast Of The Yellow Night
, an amiable mechanic in Jack Starrett's terrific
The Losers
, a mute, whimpering, buck-toothed, hunch-backed village idiot in
Night Of The Cobra Woman
and a flamboyant homosexual prison guard in Jack Hill's hilarious chicks-in-chains send-up
The Big Bird Cage
.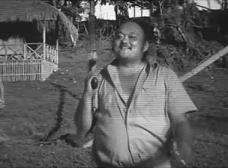 Moreover, Diaz has also acted on stage in plays, portraying a broad range of parts that include Iago in Shakespeare's
Othello
and the King of Siam in
The King And I
. In 2001 he had to voluntarily quit acting because of old age and ill health. However, despite his retirement Vic Diaz's many delightful cinematic contributions shall continue to amuse and entertain B-movie fans for countless years to come.
From the Internet Movie Database (IMDb).