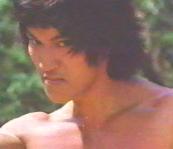 Dragon Lee, actor and practitioner of Taekwondo and hapkido, was born in 1940 in North Korea. Soon after his birth, his family relocated to the now-former U.S.S.R where he was given the name Vyachaslev Yaksysnyi. His family remained there until Lee was a teenager when they relocated to South Korea.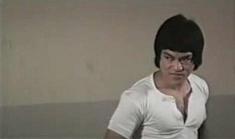 It was at this stage of his life that Lee began studying the Korean martial art of hapkido under the direction of Hwang In-Shik.
In his early twenties Lee moved to Hong Kong where he starred in numerous martial arts films, often credited as Bruce Lei because he bore a striking resemblance to the late actor Bruce Lee.
Today, Lee lives in Seoul, South Korea and is a television actor and producer. He also owns a chain of cinemas.

From Wikipedia, the free encyclopedia.