Blu-ray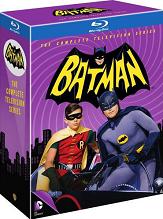 Batman: The Complete Television Series
(1966-1968)
$59.99 - Free Shipping In The USA
TV's iconic Dynamic Duo has been captured, along with a legion of abominable archenemies, in this pow-erful 13-disc collection. Featuring ever-popular guest stars like Julie Newmar and Cesar Romero, a complete episode guide, and exploding with over 3 hours of all-new extras. You cam bring home all the crime-fighting action that won generations of fans!

With cut episodes and cracked/bent cases.

1 in stock.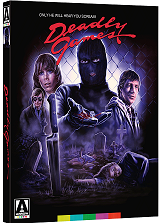 Deadly Games
(1982)
$24.99 - Free Shipping In The USA
aka: The Eliminator
A woman falls to her death after getting attacked by a black-clad assailant. Her sister (Jo Ann Harris) arrives in town and starts dating a police detective (Sam Groom), who's friends with a strange movie theater curator (Steve Railsback). Meanwhile other women fall prey to the killer. Also with Dick Butkus, Colleen Camp and June Lockhart (aka: Maureen Robinson in Lost In Space).

Brand new and still in the wrapper. 1 in stock.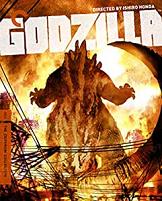 Godzilla
(1954)
$19.99 - Free Shipping In The USA
Godzilla (aka: Gojira) is the roaring granddaddy of all monster movies. It's also a remarkably humane and melancholy drama, made in Japan at a time when the country was reeling from nuclear attack and H-bomb testing in the Pacific. Its rampaging radioactive beast, the poignant embodiment of an entire population's fears, became a beloved international icon of destruction, spawning almost thirty sequels. A thrilling, tactile spectacle that continues to be a cult phenomenon, the original 1954 Japanese version is presented here, along with with Godzilla, King Of The Monsters, the 1956 "Americanized" version.

1 in stock.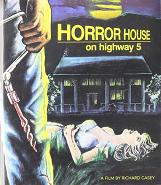 Horror House On Highway 5
(1985)
$19.99 - Free Shipping In The USA
A mysterious killer, wearing a Nixon mask, terrorizes and murders a young couple. A professor assigns his students a project investigating the strange events connected to a possibly dead Nazi scientist Dr. Frederick Bartholomew. The doctor's assistant kidnaps students, holding them hostage and torturing them. Meanwhile, Nixon stalks the night! One of the most confusing and compelling homemade horror films ever made, future music video director Richard Casey's debut feature film, shot over years on nights and weekends, is a delirious collage of oddball gore, ludicrous plot twists and a general milieu of weirdness unlike anything else in cinema history.

1 in stock, unwrapped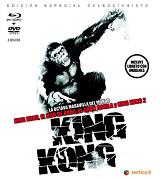 King Kong - Edición Especial Coleccionista
(1933, 1949, 1986)
$19.99 - Free Shipping In The USA
Disc 1 - Blu-ray - King King (1933)

Disc 2 - DVD - King King (1933)

Disc 3 - DVD - The Son Of Kong (1933)
Disc 3 - DVD - Mighty Joe Young (1949)

Disc 4 - DVD - King Kong Lives (1986)

1 in stock.

NOTE: This Blu-ray & DVD set is in PAL format which is not compatible with NTSC format Blu-ray players. Most Blu-ray players in the U.S. are NTSC only. Please check your Blu-ray player's format before ordering.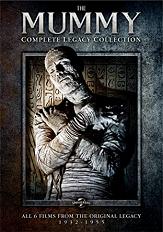 The Mummy: Complete Legacy Collection
(1932-1955)
$19.99 - Free Shipping In The USA
The Original Mummy is one of silver screen's most unforgettable characters and, along with the other Universal Classic Monsters, defined the Hollywood horror genre. The Mummy: Complete Legacy Collection includes all 6 films from the original legacy including the terrifying classic starring Boris Karloff and the timeless films that followed. These landmark motion pictures defined the iconic look of the ancient Egyptian monster and continue to inspire to inspire countless remakes and adaptations that strengthen the legend of the Mummy to this day.

Movies included in this set are:

The Mummy
The Mummy's Hand
The Mummy's Tomb
The Mummy's Ghost
The Mummy's Curse
Abbot And Costello Meet The Mummy



Blu-ray. Super Strange Video has the ultimate collection of rare and vintage cult, horror, sci-fi, erotic movies. Featuring Barbara Steele, Bela Lugosi, Boris Karloff, Brigitte Lahaie, Bruce Li, Christopher Lee,, Evelyn Ankers, Frankenstein, Gamera, George Sanders, Guiron, Helga Line, Jiger, Kumi Mizuno, Lon Chaney, Lorena Velazquez, Michael Gough, Michael Rennie, Paul Naschy, Peter Cushing, Robert Reed, Santo, Starman, Ted Cassidy, Valerie Leon, Vincent Price, Viras, Zigra