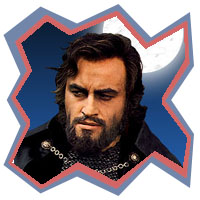 Born Jacinto Molina September 6th, 1934 in Madrid, Spain.
Sometimes Credited As:
Paul MacKey
Paul Mackey
James Molin
David Molva
Paul Nachy
Paul Naschi
Paul Naschy
Jacinto Molina Álvarez
Often called the Spanish Lon Chaney, Paul Naschy had a long and enduring career in cinema since first appearing as an extra in Nicolas Ray's
King Of Kings
(1960). His work in the fantastique genre began in 1968 with
La Marca Del Hombre Lobo
(American title:
Frankenstien's Bloody Terror
), a film he not only starred in, but scripted. Thereafter, Naschy portrayed several classic monsters of the screen--Count Dracula, Mr. Hyde, a mummy, a hunchback--as well as a host of villains real and imagined. His most popular characterization is the wolfman Waldemar Daninsky. The Daninsky series comprises ten completed films, the last being
Licantropo
in 1996. Some of Naschy's best films,
El Caminante
and
El Huerto Del Frances
, remain relatively unknown, even among his international fan base.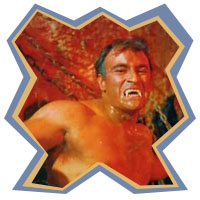 Naschy frequently wrote the scripts for the films he appeared in, and with
Inquisition
, made in 1976, he added directing to his impressive curriculum vitale. Later on, when the Spanish film industry was abandoning the fantastique genre, Naschy became a producer, hoping to keep the genre alive and viable. During this period, he branched out to make documentaries for Japanese television. As a result of his Japanese contacts, Naschy helmed several films that were the first Spanish-Japanese co-productions, including the epic wolfman film
La Bestia Y LA Espada Majica
.
In 1997, Naschy finally penned an honest, heartfelt and richly poetic autobiography,
Memorias De Un Hobre Lobo
(American edition,
2000: Memoirs Of A Wolfman
).
Paul Naschy received numerous awards for his dedication and work in cinema. In 2000, Fangoria Magazine entered Naschy into its "Hall of Fame," an honor that is based on votes received from horror fans worldwide. After decades of denying the value of its native son, Spain finally acknowledged Naschy in 2001 with its most prestigious award, the Gold Medal in Fine Arts.
Paul Naschy died of pancreatic cancer on November 30, 2009.