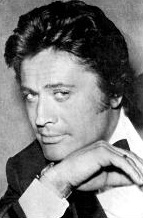 Cüneyt Arkın (born Fahrettin Cüretlibatur on September 7, 1937 in the village of Gökçeoğlu of Alpu district in Eskişehir, Turkey) is a Turkish film actor, director and producer. His name by birth is Fahrettin Cüreklibatur and his parents are descendants of a Crimean Tatar family.
He is not only a doctor of medicine, but also a renowned martial artist in seven different disciplines. Having starred in somewhere around 248 movies and also TV series, he is widely considered ascone of the most prominent Turkish actors of all time. His movies shown abroad featured him as George Arkin. His films have ranged from well-received dramas to mockbusters, throughout his career.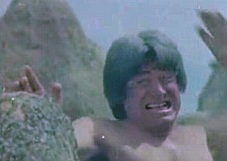 After graduation from the university as a physician, Fahrettin married his classmate Güler Mocan in 1965. In 1966, their daughter Filiz was born. However,the marriage did not last long due to Fahrettin's newly beginning career as a film actor.
In 1968, he took the screen name Cüneyt Arkın, met Betül Işıl, a blonde girl from a wealthy family that owned a tile manufacturing company. Işıl, a graduate of a university in Switzerland was working as a flight attendant at the time. They got engaged in 1969 and on June 22 the following year, the couple got married. The togetherness ended soon, and the couple would divorce the next year. She could not stand the difficulties associated with her husband's lifestyle as a celebrity. In the couple of months following the divorce, Cüneyt Arkın took on alcohol due to his separation. As he wanted to remarry her, Betül asked him to stop drinking. The couple married soon again for the second time. Then after, Betül gave birth to two sons, Murat and Kaan Polat. Cüneyt's wife and sons starred in some movies of him as well.
His most notable movies are historical dramas, taking place during the first centuries of the Ottoman Empire and Anatolian Seljuks. Malkoçoğlu Cem Sultan and Battal Gaziare a few good example of these movies. However, these films had a strong ultra-nationalistic and conservative themes bordering extremism. While gaining success with such action-based films, he also took part in political films in the late 1970's, the most famous of those being The Adam Trilogy directed by Remzi Aydın Jöntürk.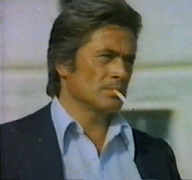 Although it is one of his the poorest quality films, he became known abroad for the movie Dünyayı Kurtaran Adam (
The Man Who Saves The World
– also known as
Turkish Star Wars
), an extremely low-budget science fiction tentatively famous for featuring bootlegged scenes from
Star Wars
. On the set, Arkin was well known to perform many incredible feats of his martial arts combat skills, like jumping on the trampolines and splitting papier-mâché boulders with his fists. In one incident, an extra was harmed when he got into an argument with him over the validity of his martial arts abilities. The two sparred but the fight ended quickly when Arkin kicked him hard in the kneecap of his left leg (though some maintain it was his right), instantly causing the leg to buckle in the opposite direction. Later on, Arkin felt very bad for what he has done and paid a visit to the man in the hospital to apologize.
From Wikipedia, the free encyclopedia.