Dragon Lee
Big Boss II
(1978)
$19.99 - Free Shipping In The USA
aka's: Jie Quan Da Dong Kau/Dragon Lee Fights Again/Bruce Lee Fights Again/The Deadly Dragon Fights Again/Muscle Of The Dragon/截拳大蕩寇
Dragon Lee plays a gent named Lee who has a list of Chinese activists that the dastardly Japanese really want to get their mitts on. Bolo Yeung, sporting a nice Hitler mustache and a bow tie here, plays the main Japanese man who's going to take down Lee to get the info he needs. While running from the Japanese, he gets wounded and has to hide out at his uncle's place. Along the way he falls in love with a cute girl until the big showdown at the end.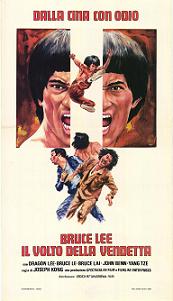 The Clones Of Bruce Lee
(1981)
$19.99 - Free Shipping In The USA
aka's: Shen Wei San Meng Long/神威三猛龍
Bruce Lee has just died, but the BSI is swinging into action to salvage the situation. Aided by the brilliant Professor Lucas, cells from the martial arts master's body are removed and grown into three adult Bruce Lee clones. After undergoing training to bring their skills up to the level of their "father," the three are sent out to battle crime, with one sent to take on a gold smuggler and the other two teaming up to shut down an evil mad scientist (John Benn from Bruce Lee's Way Of The Dragon [1972]). Bruce Le, Dragon Lee, Bruce Lai star as the clones. Also with Bolo Yeung and and Bruce Thai.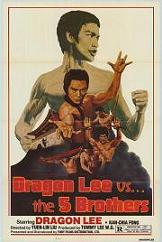 Dragon Lee vs. The Five Brothers
(1978)
$19.99 - Free Shipping In The USA
aka's: Wu Da Di Zi/The Angry Dragon/Dragon Lee... vs. 5 Brothers/五大弟子
Dragon Lee (Vyachaslev Yaksysnyi) displays his mastery of the kung fu arts, in this epic account of the attempted overthrow of the Ching Government. Watch Lee's masterfully fast, furious and deadly fighting. Also stars Kan-Chia Fong.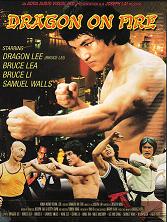 Dragon On Fire
(1981)
$19.99 - Free Shipping In The USA
aka's: Guai Quan Guai Zhao/Dragon, The Hero/Dragon And The Hero/Enter Three Dragons/快拳怪招
Sammy (Samuel Walls) goes into hiding when he loses some diamonds that belong to the gang leader Sit. Sammy's friend, Dragon Yung, an expert martial artist, returns to the States to help him. Another friend (Dragon Lee), also an expert kung fu fighter, decides to help Sammy recover the diamonds. Through their investigation, Sammy's friends discover that Sammy was framed! After the real thief is thwarted by Sammy's friends, Sit devises a trap, which ends with dire consequences. More is revealed when it is discovered that this is being orchestrated by a rival gang-leader in an effort to get Sit's gang and the diamonds, which leads to an explosive battle. Iron fists and lightning kicks flood this action-packed kung fu classic! Also with Bolo Yeung.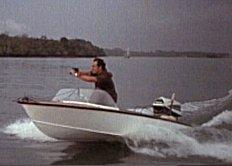 G.I. Executioner
(1971)
$19.99 - Free Shipping In The USA
aka's: Wit's End/Dragon Lady/Wild Dragon Lady
A Vietnam vet turned nightclub owner (Tom Keena) is hired to perform certain deeds by mercenaries and goes on a gory spy adventure. Bizarre action from the director of Bloodsucking Freaks, Joel M. Reed. Also stars Vicki Racimo and Angelique Pettyjohn. Also with Janet Wood and Dragon Lee. Filmed in Singapore.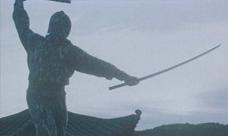 Ninja Dragon
(1986)
$19.99 - Free Shipping In The USA
aka: 上海風雲
When the high-ranking members of all the ninja clans are mysteriously slaughtered, it's up to a small band of martial arts warriors to get to the bottom of the deadly plot in this action-packed Kung Fu epic. Stars Richard Harrison, Paulo Tocha (aka: Bruce Stallion) and Dragon Lee (uncredited). Directed by Godfrey Ho. (In widescreen format).

Godfrey Ho is considered a master of B-film Hong Kong actioners. However, a number of his films are Z-grade features made with a "cut-and-paste" technique. He would shoot footage for one film, often using Caucasian actors for exportation, then edit the scenes into several other films, mixing them with footage from old, unfinished or unreleased Asian films (using Thai, as well as Chinese or Filipino footage), then try to make the story somewhat coherent through dubbing and voice-overs. He would then have four or five films (of rock-bottom quality of course) while having spent the budget for only one.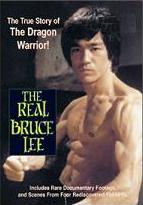 The Real Bruce Lee
(1973)
$19.99 - Free Shipping In The USA
aka's: Bruce Lee: The Little Dragon/The Young Bruce Lee/
Young Bruce Lee And The Last Fist Of Fury
He's back! We positively guarantee the real Bruce Lee. An early Bruce Lee film found in the Chinese archives, and introducing the new sensations Dragon Lee and Ho Chung Tao (Bruce Li). The complete fury of martial arts as never seen before.



Dragon Lee. Super Strange Video has the ultimate collection of rare and vintage cult, horror, sci-fi, erotic movies. Featuring Barbara Steele, Bela Lugosi, Boris Karloff, Brigitte Lahaie, Bruce Li, Christopher Lee,, Evelyn Ankers, Frankenstein, Gamera, George Sanders, Guiron, Helga Line, Jiger, Kumi Mizuno, Lon Chaney, Lorena Velazquez, Michael Gough, Michael Rennie, Paul Naschy, Peter Cushing, Robert Reed, Santo, Starman, Ted Cassidy, Valerie Leon, Vincent Price, Viras, Zigra