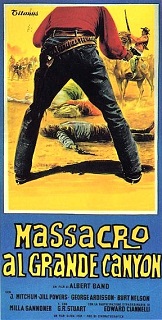 Massacre At Canyon Grande
(1964)
$19.99 - Free Shipping In The USA
aka's: Grand Canyon Massacre/Massacro Al Grande Canyon/Massacre at Grand Canyon/Red Pastures
After a search for his father's killers, Wes Evans (James Mitchum) returns home only to find himself involved in a bloody land dispute. Also stars Milla Sannoner and George Ardisson. Also with Burt Nelson, Giacomo Rossi Stuartand and Eduardo Ciannelli in one of his last films.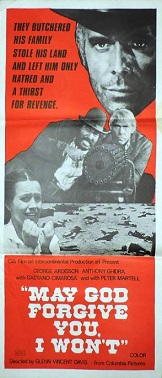 May God Forgive You, I Won't
(1968)
$19.99 - Free Shipping In The USA
aka's: Chiedi Perdono A Dio... Non A Me/May God Forgive You... But I Won't
While Cjamango (George Ardisson) is away from his ranch six bandits attack and kill all the members of his family. Disrupted by this tragedy he sets out to take his revenge. One by one he kills the bandits and learns along the way that a relative of his wife is involved in the crime. Also stars Dragomir Bojanic-Gidra and Cristina Iosani.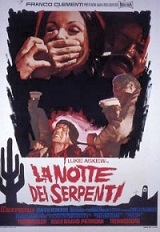 Nest Of Vipers
(1969)
$19.99 - Free Shipping In The USA
aka's: La Notte Dei Serpenti/Gringo Uccidi E... Le Notte Dei Serpenti/Night Of The Serpent
A corrupt Mexican cop (Luigi Pistilli) tries to steal an inheritance from a young boy by hiring Luke (Luke Askew) to become his assassin and patsy. When Luke becomes aware of the plot, he switches sides and a bloodbath ensues. Also with Magda Konopka and Chelo Alonso.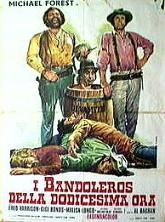 Now They Call Him Sacramento
(1972)
$19.99 - Free Shipping In The USA
aka's: I Bandoleros Della Dodicesima Ora/Desperado/ Hijos De Pobres, Pero Deshonestos Padres... Le llamaban Calamidad/Now They Call Him Amen
Michael Forest stars in this 1972 classic spaghetti western comedy filled with fast paced action from the opening scenes to the explosive ending. Sacramento (Forest) teams up with his partners Jim (Fred Harrison) and Tequila (Paolo Gozlino) to rob a money shipment on its way to a small town, just as another group of outlaws working for the town's crooked banker were attempting the same robbery.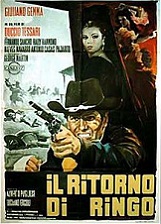 Return Of Ringo
(1965)
$19.99 - Free Shipping In The USA
aka's: Il Ritorno Di Ringo/El Retorno De Ringo/Blood At Sundown
Giuliano Gemma plays a Civil War soldier who returns home to find his family decimated. As if this wasn't enough, his property has been taken over by a family of Mexican bandits and his fiance is about to marry the Mexican gangster behind the takeover. He decides to go undercover disguised as a Mexican, and discovers he has a daughter. Also stars Fernando Sancho, Lorella De Luca and Nieves Navarro.


Revenge Of The Resurrected
(1973)
$19.99 - Free Shipping In The USA
aka's: Un Dólar de Recompensa/La Preda E L'avvoltoio/La Presa Y La Buitre/Prey Of Vultures/ The Artist Is A Gunfighter/Those Damned Pounds Of Gold
Peter Lee Lawrence plays a sketch artist named Kit, who witnesses the murders of a stagecoach full of people, including his father. Although the killers are masked, each has a distinctive feature to his clothing that Kit sketches in order to later identify the gang, all of whom are prominent citizens of a nearby town. Kit assumes the secret identity of "The Resurrected" and posts note accusing each killer one by one until they all expose themselves. Also with Orchidea de Santis, Carlos Romero Marchent and Andrés Mejuto.


In 1972, Peter Lee Lawrence began suffering from headaches. Once filming finished on Los Caballeros del Botón de Ancla, he was admitted to the Foundation Jimenez Diaz Hospital in Madrid, where he was operated on by Dr. Sixto Obrador. The surgery was a success, but the biopsy report revealed it was a glioblastoma (brain tumor). He moved to Zurich, where, under the auspices of Professor Wolfgang Horst, he began both chemotherapy and radium treatments. On March 25th, 1974, Lawrence was admitted to the Villa Stuart Clinic in Rome with severe stomach pains. He later died on April 20th, 1974, at 3:10 in the morning. He was just 30 years old.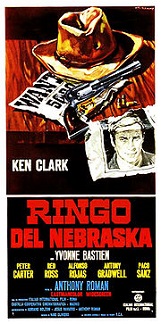 Ringo Del Nebraska
(1966)
$19.99 - Free Shipping In The USA
aka's: Gunman Called Nebraska/Ringo De Nebraska (El Rancho Maldito)/Savage Gringo
A drifter who calls himself Nebraska (Ken Clark) is hired as a ranch hand by Marthy Hillman (Alfonso Rojas) and his wife Kay (Yvonne Bastien) who are under pressure from a ruthless landowner, named Bill Carson (Piero Lulli), who extorts money from the ranchers. When Carson sets his sights on Kay, Nebraska eventually decides not to stay out of it and plans to save Marthy from Carson's men and rescue Kay. (In Italian language and widescreen format).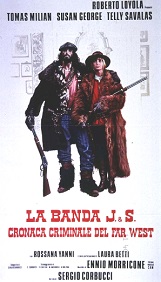 Sonny And Jed
(1972)
$19.99 - Free Shipping In The USA
aka's: La Banda J. & S. - Cronaca Criminale Del Far West/
Los Hijos Del Día Y De La Noche/Bandera Bandits/
Bandits!/J & S: Criminal Story Of An Outlaw Couple/Die Rote Sonne Der Rache/Sonny & Jed
A determined sheriff (Telly Savalas) pursues a robber (Tomas Milian) and his girlfriend (Susan George), letting nothing get in his way of catching them. Also with Rosanna Yanni, Franco Giacobini and Eduardo Fajardo.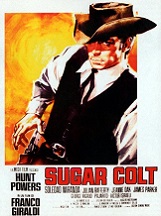 Sugar Colt
(1966)
$19.99 - Free Shipping In The USA
aka: Rocco Der Mann Mit Den Zwei Gesichtern
In order to avenge a friend and to fulfill his friend's last wish, Rocco (Jack Betts aka: Hunt Powers) tries to find out what happened to an army corps that has mysteriously disappeared. he then disguises himself as a doctor and begins investigating in a somewhat uncomfortable town. Also stars Soledad Miranda, Giuliano Raffaelli and Gina Rovere. (In widescreen format).


On August 18th, 1970, Soledad Miranda was killed in a head-on-collision on the Costa do Sol highway, between Estoril and Lisbon, in Portugal. She was 27.


This film came from a widescreen German import print in very nice picture quality.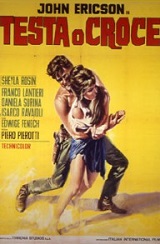 Tails You Lose
(1969)
$19.99 - Free Shipping In The USA
aka's: Heads Or Tails/Testa O Croce
John Ericson stars as Will Hunter, an outlaw trying to solve a murder plot involving an innocent prostitute (Spela Rozin) whom he is in love with. Also with Danila Surima and Edwige Fenech in an early role as a knife-wielding prostitute.


This film comes from an uncut widescreen import print in excellent picture quality.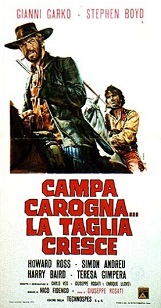 Those Dirty Dogs
(1973)
$19.99 - Free Shipping In The USA
aka's: aka's: Campa Carogna... La Taglia Cresce/Charge!
Captain Chadwell (Stephen Boyd), Lieutenant Junger (Howard Ross) and Sergeant Smith (Harry Baird) are sent by Washington to help their colleagues of Fort Apache to recover stolen arms. A bounty hunter (Gianni Garko) accompanies them. Also with Simón Andreu and Teresa Gimpera.

Comes from a widescreen import print.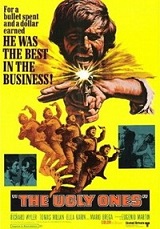 The Ugly Ones
(1966)
$19.99 - Free Shipping In The USA
aka's: El Precio De Un Hombre/The Bounty Killer/The Price Of A Man
Escaped outlaw Jose Gomez (Tomas Milian) returns to his home town pursued by bounty hunter Luke Chilson (Richard Wyler). The townspeople protect Gomez, unaware at first, that he is now a changed and dangerous man. Also stars Mario Brega.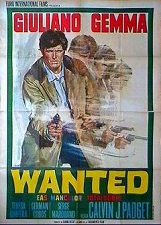 Wanted
(1967)
$19.99 - Free Shipping In The USA
A local sheriff (Giuliano Gemma) is unjustly accused of murder in a small town and forced to flee. He gets rid of his enemies one by one and tries to prove his innocence. Also stars Germán Cobos and Teresa Gimpera.

Comes from a widescreen import print.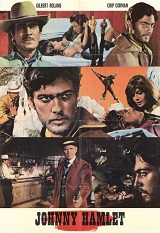 The Wild And The Dirty
(1968)
$19.99 - Free Shipping In The USA
aka's: Quella Sporca Storia Nel West/Uccidere O Non Uccidere?/Johnny Hamlet/To Kill Or Not To Kill?/That Dirty Story Of The West
On his way back from the Civil War, Johnny Hamilton (Andrea Giordana) is visited in his sleep by the ghost of his father who lets him know that he has been murdered and asks to be avenged. Back in the family ranch, Johnny finds that not only has his father been killed but that Gertrude (Françoise Prévost), his mother, has married her late husband's brother Claude (Horst Frank), who is now the owner of the ranch and of all the properties. Polonius, a ruthless bandit, is supposed to have killed Johnny's father. But could it have been Claude...? Also stars Gilbert Roland.

This film comes from an uncut, widescreen import print in very good picture quality.



<<< page 2 of 2

. Super Strange Video has the ultimate collection of rare and vintage cult, horror, sci-fi, erotic movies. Featuring Barbara Steele, Bela Lugosi, Boris Karloff, Brigitte Lahaie, Bruce Li, Christopher Lee,, Evelyn Ankers, Frankenstein, Gamera, George Sanders, Guiron, Helga Line, Jiger, Kumi Mizuno, Lon Chaney, Lorena Velazquez, Michael Gough, Michael Rennie, Paul Naschy, Peter Cushing, Robert Reed, Santo, Starman, Ted Cassidy, Valerie Leon, Vincent Price, Viras, Zigra