Ted Cassidy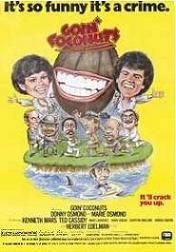 Goin' Coconuts
(1978)
$19.99 - Free Shipping In The USA
Donny and Marie Osmond sing and dance their way through this wacky caper. After a concert in Hawaii, Marie has her necklace snatched by some bumbling bad guys looking to retrieve something hidden inside the necklace. Also with Ted Cassidy and Harold "Oddjob" Sakata.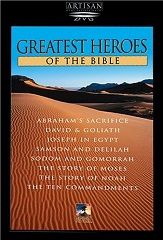 Greatest Heroes Of The Bible
(1978-79)
$19.99 - Free Shipping In The USA
This miniseries dramatizes the stories of some of the best-known characters in the Bible, such as Noah (Lew Ayres), who answered God's call to build an ark, and Abraham (Gene Barry), who had to make an unthinkable choice between obedience and sacrifice. Other tales include that of Joseph (Sam Bottoms), who was sold into slavery by his brothers; shepherd David (Roger Kern), who defeated the giant Goliath (Ted Cassidy); Moses (John Marley), who received the Ten Commandments on Mount Sinai; and more. With Victor Jory as the narrator and Brad Crandell as the opening narrator. Also with appearances by Mark Lenard, Anne Francis, Frank Gorshin, Vince Edwards, Victoria Principal, Sherry Jackson, Michael Ansara, David Hedison, June Lockhart, Paul Carr, Cameron Mitchell, Albert Salmi, John Hoyt, Steven Keats and John Saxon.

1 in stock.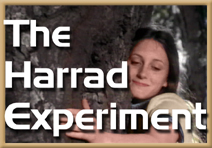 The Harrad Experiment
(1973)
$19.99 - Free Shipping In The USA
At the coed Harrad College the students experience a college policy of sexual freedom. The students are taught classes on the subject, and they experiment themselves in this very 70's production. The screenplay was written by Ted Cassidy! Stars James Whitmore, Tippi Hedren, Don Johnson and Bruno Kirby. Also with Ted Cassidy and Melanie Griffith.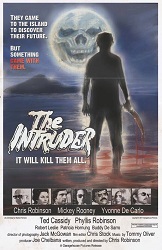 The Intruder
(1975)
$19.99 - Free Shipping In The USA
The lust for gold and the reading of a will brings eleven visitors to a remote island retreat, but an unseen, seemingly unstoppable evil stalks them one by one. The bodies don't stop dropping until the final shattering conclusion. Who - or what - is the intruder? One thing is for certain: it will not stop until it kills them all. Stars Chris Robinson, Mickey Rooney and Yvonne De Carlo (aka: Lily in The Munsters). Also with Ted Cassidy (aka's: Lurch in The Adams Family and Ruk in the Star Trek episode "What Are Little Girls Made Of?").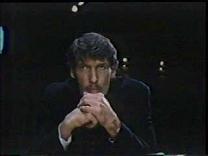 Redneck County Rape
(1973)
$19.99 - Free Shipping In The USA
aka's: Heartbreak Motel/Poor Pretty Eddy/ Black Vengeance
A wrong turn on a jazz singer's (Leslie Uggams) road trip results in her car breaking down near an isolated lodge, run by a faded starlet (Shelley Winters) and a young homicidal Elvis impersonator. Also with Ted Cassidy and Slim Pickens.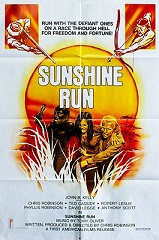 Sunshine Run
(1972)
$19.99 - Free Shipping In The USA
aka's: Catch The Black Sunshine/Black Rage/Charcoal Black
Two slave brothers, one black (Anthony Scott), one an albino (Chris Robinson), discover a treasure map. It looks like their prayers for freedom have been answered until their evil taskmaster (Ted Cassidy) takes the map away. The brothers attack him and retrieve the map, but their big mistake is not killing the cold-blooded foreman. So the chase -- and the race -- is on: A chase across a swamp from which no man has ever survived...a race between life and death! Also with Phyllis Robinson.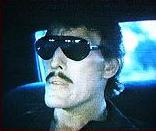 Thunder County
(1974)
$19.99 - Free Shipping In The USA
aka's: Swamp Fever/Women's Penitentiary XI/Cell Block Girls/Convict Women/Women's Prison Escape
Four women escape from a prison and wind up stranded in a swamp with a lecherous redneck after them. Meanwhile, a federal agent tracks a ring of heroin smugglers (Ted Cassidy and Chris Robinson) through the same swamp. Mickey Rooney has top billing as a gas station attendant.



Ted Cassidy. Super Strange Video has the ultimate collection of rare and vintage cult, horror, sci-fi, erotic movies. Featuring Barbara Steele, Bela Lugosi, Boris Karloff, Brigitte Lahaie, Bruce Li, Christopher Lee,, Evelyn Ankers, Frankenstein, Gamera, George Sanders, Guiron, Helga Line, Jiger, Kumi Mizuno, Lon Chaney, Lorena Velazquez, Michael Gough, Michael Rennie, Paul Naschy, Peter Cushing, Robert Reed, Santo, Starman, Ted Cassidy, Valerie Leon, Vincent Price, Viras, Zigra