Seven
(1979)
$12.99 - Free Shipping In The USA
aka: Sevano's Seven
A government agent (William Smith) discovers a plot by a cartel of seven gangsters to take over the state of Hawaii. He then hires a team of seven hitmen to stop them. Also stars John Alderman and Henry Ayau. And with Susan Kiger, Terry Kiser, Martin Kove, Barbara Leigh, Ed Parker and Tadashi Yamashita.

Often referred to as the "father of American Karate", Ed Parker was a 10th degree black belt and founder of American Kenpo Karate, who also helped launch Bruce Lee's film career in America by showing producer Bill Dozer Lee's incredible demonstration, captured on film, at the 1964 International Karate Championships, which led to his role as Kato in the The Green Hornet TV series in 1966. Oddly enough, in March of 1979, Parker suddenly got a strong feeling that he was going to die on or around his birthday. However, it was his brother, Arthur, who died on March 17th, 1979, from a heart attack while jogging. This tragedy made Parker realize his own mortality, so he then worked harder to better impart his concepts and theories to his students. Then, on December 15th, 1990, the man who changed American karate, suffered a massive heart attack while walking through the terminal at the Honolulu International Airport. Parker had taught two seminars at his West Los Angeles school earlier that day. Ironically, he had been given a clean bill of health just prior to this incident. He was 59.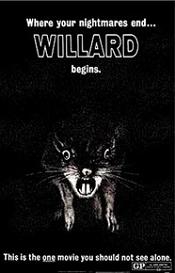 Willard
(1971)
$12.99 - Free Shipping In The USA
A social misfit, Willard (Bruce Davison), is made fun of by his co-workers and squeezed out of the company started by his deceased father by his boss. His only friends are a couple of rats he raised at home, Ben and Socrates (and their increasing number of friends). However, when Socrates is killed at work, Willard goes on a rampage, using his rats to attack those who have been tormenting him. Also with Ernest Borgnine, Elsa Lanchester and Sondra Locke.

On July 8, 2012, Ernest Borgnine died of renal failure at the Cedars-Sinai Medical Center in Los Angeles, CA with his wife and children at his side. He was 95.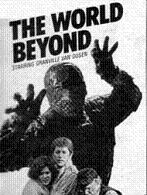 The World Beyond
(1978)
$12.99 - Free Shipping In The USA
aka: The Mud Monster
A very obscure TV pilot film which was never picked up by the networks for a weekly series. Sportswriter Paul Taylor (Granville Van Dusen), after a near-death experience on the operating table, can hear the voices of the recently dead. These voices direct him to people who need help from supernatural dangers. In this story, his mission takes him to a remote Canadian island, haunted by a creature made from mud and clay. It seems the only thing that can harm the mud golem is salt. Also stars JoBeth Williams and Barnard Hughes.


This TV pilot film was transferred from an original Betamax videotape recording which first aired on television in 1978. It includes the original TV commercials from that time period. The picture quality is a bit grainy, but the only known copy in existence today and the best currently available anywhere.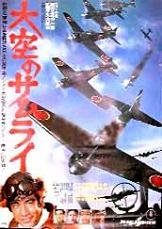 Zero Pilot
(1976)
$12.99 - Free Shipping In The USA
aka's: Ôzora No Samurai/Samurai Of The Sky
Based on the memoir (released in the U.S. as Samurai) written by Japanese fighter pilot Lt. (jg) Saburo Sakai, the highest-scoring Japanese naval aviator ace of WWII. Hiroshi Fujioka stars as Lt. Sakai. Also with Akihiko Hirata and Takeo Chii.

The dogfight scenes in this film were shot using radio-controlled model planes, flying at an altitude of about 1000 meters, while the camera crew filmed the flying models from a Cessna aircraft.



<<< page 2 of 2

. Super Strange Video has the ultimate collection of rare and vintage cult, horror, sci-fi, erotic movies. Featuring Barbara Steele, Bela Lugosi, Boris Karloff, Brigitte Lahaie, Bruce Li, Christopher Lee,, Evelyn Ankers, Frankenstein, Gamera, George Sanders, Guiron, Helga Line, Jiger, Kumi Mizuno, Lon Chaney, Lorena Velazquez, Michael Gough, Michael Rennie, Paul Naschy, Peter Cushing, Robert Reed, Santo, Starman, Ted Cassidy, Valerie Leon, Vincent Price, Viras, Zigra