Item Added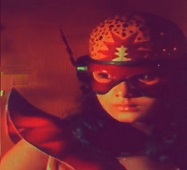 Gemma: Babaing Kidlat (No Audio)
(1974)
$19.99
aka's: Gemma, Lady Lightning/Babaing Kidlat
The very tall (5'10 & 3/4) Evangeline Pasqual stars as a very sexy Filipina superhero called Gemma. Also stars Ricky Belmonte, Ramil Rodriguez and Rudy Fernandez. (Made in the Philippines).


NOTE: Due to the improper storage of the original source for this film, the audio has been completely lost, so the entire film is silent. However, the picture quality is excellent.

Quantity: 1



Filipino Fantasy-Superheroes. Super Strange Video has the ultimate collection of rare and vintage cult, horror, sci-fi, erotic movies. Featuring Barbara Steele, Bela Lugosi, Boris Karloff, Brigitte Lahaie, Bruce Li, Christopher Lee,, Evelyn Ankers, Frankenstein, Gamera, George Sanders, Guiron, Helga Line, Jiger, Kumi Mizuno, Lon Chaney, Lorena Velazquez, Michael Gough, Michael Rennie, Paul Naschy, Peter Cushing, Robert Reed, Santo, Starman, Ted Cassidy, Valerie Leon, Vincent Price, Viras, Zigra