Item Added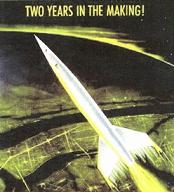 Masters Of Venus
(1962)
$24.99
An expedition leaves Earth and lands on the planet Venus. Once there, the crew encounters a race of beings who are suspected to be descendants from the lost city of Atlantis. Stars Norman Wooland, Mandy Harper and Robin Stewart. Also with Zienia Merton, who later went on to star in the British TV series Space: 1999.


This rare 8 chapter British adventure serial was no doubt the influence for producer Irwin Allen's classic Sci-Fi TV series Lost In Space, which premiered three years later in 1965.


All 8 chapters included in this set:

Sabotage
Lost In Space
The Men With Six Fingers
The Thing In The Crater
Prisoners Of Venus
The Killer Virus
Kill On Sight
Attack!


Sold as a single DVD-R set.

Quantity: 1



TV Shows. Super Strange Video has the ultimate collection of rare and vintage cult, horror, sci-fi, erotic movies. Featuring Barbara Steele, Bela Lugosi, Boris Karloff, Brigitte Lahaie, Bruce Li, Christopher Lee,, Evelyn Ankers, Frankenstein, Gamera, George Sanders, Guiron, Helga Line, Jiger, Kumi Mizuno, Lon Chaney, Lorena Velazquez, Michael Gough, Michael Rennie, Paul Naschy, Peter Cushing, Robert Reed, Santo, Starman, Ted Cassidy, Valerie Leon, Vincent Price, Viras, Zigra