Item Added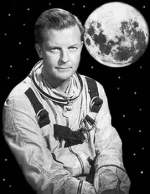 Men Into Space
(1959-60)
$39.99
Very rare TV series which features the realistic adventures of Colonel Ed McCauley (William Lundigan), head of the American space program. On a regular basis, he battles saboteurs, budget cuts, defective equipment and other problems in outer space. This series is known for it's human factor realism, outstanding special visual effects and excellent use of miniatures.


Episodes included in this set are:

Moonquake
Space Trap
Asteroid
Edge Of Eternity
Burnout
First Woman On The Moon
Christmas On The Moon
Quarantine
Tankers In Space
Sea Of Stars
A Handful Of Hours
Earthbound
Caves Of The Moon
Mooncloud
Contraband
Dark Of The Sun
Verdict In Orbit
Is There Another Civilization?
Shadows On The Moon
Flash In The Sky
Lunar Secret


Sold as a 5-DVD-R set.

Quantity: 1



TV Shows. Super Strange Video has the ultimate collection of rare and vintage cult, horror, sci-fi, erotic movies. Featuring Barbara Steele, Bela Lugosi, Boris Karloff, Brigitte Lahaie, Bruce Li, Christopher Lee,, Evelyn Ankers, Frankenstein, Gamera, George Sanders, Guiron, Helga Line, Jiger, Kumi Mizuno, Lon Chaney, Lorena Velazquez, Michael Gough, Michael Rennie, Paul Naschy, Peter Cushing, Robert Reed, Santo, Starman, Ted Cassidy, Valerie Leon, Vincent Price, Viras, Zigra