Item Added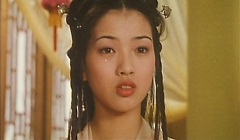 Jin Pin Mei
(1996)
$19.99
aka's: Jin Pin Mei/New Jin Pin Mei Volume 1/ Kam Ping Mui/Xin Jinpíngméi Dì Yi Juàn/
New Jin Pin Mei I/Chin Ping Mei 1/金瓶梅
An evil, ugly and lecherous official seduces a beautiful maid of a rich family, then tricks her into marrying him, becoming his latest concubine. Bitter and unsatisfied, she secretly projects her love to her husband's younger brother. However her sensual beauty attracts the attention of an infamous philanderer. Unwillingly, she has become the object of many a man's desire. (In Chinese language, with English subtitles).

Quantity: 1



Strange and Erotic. Super Strange Video has the ultimate collection of rare and vintage cult, horror, sci-fi, erotic movies. Featuring Barbara Steele, Bela Lugosi, Boris Karloff, Brigitte Lahaie, Bruce Li, Christopher Lee,, Evelyn Ankers, Frankenstein, Gamera, George Sanders, Guiron, Helga Line, Jiger, Kumi Mizuno, Lon Chaney, Lorena Velazquez, Michael Gough, Michael Rennie, Paul Naschy, Peter Cushing, Robert Reed, Santo, Starman, Ted Cassidy, Valerie Leon, Vincent Price, Viras, Zigra