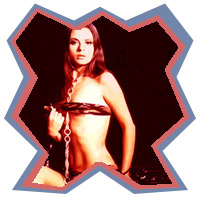 An alluringly enigmatic actress of fragile and otherworldly beauty, Soledad Miranda's tragic death at the age of 27 cut short the promising career of a remarkable screen presence poised for international stardom.
Born Soledad Redon Bueno (literally "good solitude") to Portuguese parents in Seville, Spain on July 9, 1943, Miranda was also the niece of Spanish singer, actress, and flamenco dancer Paquita Rico. Following in her famous aunt's footsteps as a flamenco dancer when she was merely eight years old, the aspiring youngster found early success at the San Fernando Talent Competition, before making her film debut at the age of 16 in
La Bella Mimi
(1960). Making the acquaintance of director Jesus Franco shortly thereafter while living with singer/dancer Mikaela Wood, Miranda would next appear in Franco's
La Reina Del Tabarin
(1961).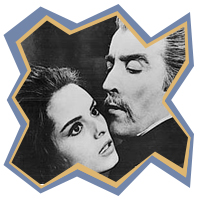 Though she subsequently appeared in roughly 30 films from 1960 to 1970, the majority of her roles were in low-budget Spanish and Italian B-movies and Miranda had yet to find her true niche as an actress. Throughout this period of her career, Miranda's only crowning moments would come by means of exiled American producer Sidney Pink, for whom she would appear in
The Castilian
and
Pyro
(both 1963). Following a brief retirement in which she married a Portuguese racecar driver and mothered a child, Miranda made a return to cinema with an alluring role in the Franco's atmospheric but failed
Count Dracula
(1970). That same year Miranda would also appear in Franco's
Vampyros Lesbos
, the film that despite her untimely death would transcend her mortality. With her nearly hypnotic beauty filling every frame of the sensually surreal and sumptuously shot Euro-horror classic, Miranda was soon approached by a German producer for CCC and offered a contract that promised two starring roles per year in prolific big-budget releases. Elated as her road to international fame had finally been paved, the actress sped to her death on a Lisbon highway mere weeks after
Vampyros Lesbos
had opened in West Berlin to substantial success. - Jason Buchanan, All Movie Guide