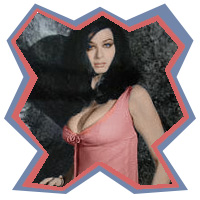 Not just another tall, beautiful brunette, Valerie Leon had extensive experience in the British theater and in television and films - and not just as a sexpot - before she became a fixture in the
Carry On
series, appearing in seven of them.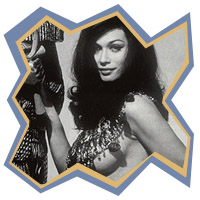 In addition to comedy, she also excelled in horror pictures, playing a dual role in one of Hammer's best,
Blood From The Mummy's Tomb
(1971), and had the distinction of appearing in two different
James Bond
movies:
The Spy Who Loved Me
(1977) with Roger Moore and
Never Say Never Again
(1983) with Sean Connery.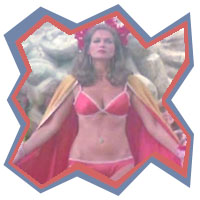 Valerie Leon in
Queen Kong
Ultra rare
King Kong
spoof! Also with Rula Lenska. See her tear up London looking for Ray Fay (Robin Askwith). Because of legal difficulties with the owners of the copyright on
King Kong
, this film was pulled from distribution after Dino De Laurentis filed a court injunction against it.