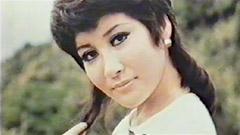 Betty Ting Pei was born on February 19, 1947. She was a Taiwanese actress who joined Shaw Brothers in 1967. Despite acting in more than 30 movies, she is remembered today primarily because of the "mysterious" death of Bruce Lee, the world's greatest martial artist and kung fu actor, in her apartment.
Born Tang Mei Li, Betty started her acting career with China Motion Picture Corporation in Taiwan. In January 1967, after acting in six Taiwanese movies, she was spotted by Shaw Brothers' director, Peter Pan Lei, and thereafter adopted the screen name of "Ting Pei". Her first movie in Hong Kong was
The Purple Shell
, where she acted as a dance hostess.
Although Betty had acted in dramas, comedies, musicals and martial arts films, she is better known in Asia for her mistress roles and her many bedroom scenes. She was a regular of director Inoue Umetsugu, for whom she performed in the musicals:
The Millionaire Chase
,
The Yellow Muffler
, and
The Brain Stealers
.
In 1973, Betty became a freelance actress, and continued to make films both in her native Taiwan, as well as in Hong Kong.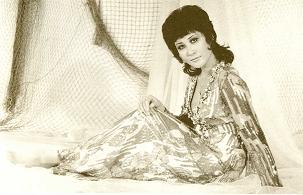 On July 20, 1973, Betty unwittingly hit the headlines when Bruce died in her apartment at 67 Beacon Hill Road, Kowloon Tong, Hong Kong.
According to press reports, Bruce Lee was going over the script of
Game Of Death
in Betty's apartment, a Golden Harvest movie in which she was reported to have a lead role, when he complained of a headache. She gave him a single tablet of Equagesic, a strong aspirin-based drug that she often used herself. He then went to sleep, but when she could not wake him up for a dinner appointment with Raymond Chow, the owner of Golden Harvest, Betty called an ambulance. Lee was rushed to Queen Elizabeth Hospital where he was pronounced dead on arrival. Death was allegedly caused by an allergic reaction that resulted in brain edema (swelling of the brain). The coroner described his passing as "death by misadventure".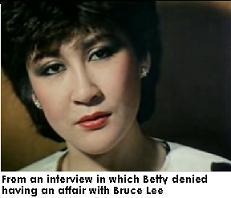 Due to the mysterious circumstances of his death, there have been rumors of an affair between the two. There were also rumors that Bruce Lee did not die in Betty's apartment, but was killed elsewhere and his body moved there after his demise.
In 1976, Betty fueled the rumors regarding her sexual relationship with Bruce by producing and starring in
Bruce Lee And I
, a film that purported to tell the "true story" of her relationship. During the course of the filming, Betty not only became an alcoholic, but also took up gambling in which she lost heavily.
Bruce was first introduced to Betty by Raymond Chow in mid-1972. Within days, Bruce was rumored to have said that Betty was "the one shining light on an otherwise dull film set." He was further rumored as saying: "Betty quite makes my day. She's a revelation with her cleverness." Some believe that Betty never had a part in
Game Of Death
, and was simply Bruce Lee's mistress, while others believe that Lee's critics and detractors invited and spread the gossip after his death to discredit his controversial martial arts career.
Rumor has it that a few months before his death, Bruce tried to end their affair, but resumed it when Betty was admitted to hospital, after attempting to commit suicide. According to Felix Dennis, the author of
King Of Kung Fu
, Betty's friends openly confirmed a romantic liaison between Bruce and Betty. Her neighbor informed Hong Kong reporters that Bruce had been a regular visitor to her apartment for months prior to his death.
There were also other rumors that implicated Ting Pei in Bruce's demise. For several years after Bruce's death, Betty chose to ignore the insults thrown at her, and refused to be interviewed. In 1983, however, she decided to break her silence on an Asian TV show, and told the world that she would never have done anything to hurt Bruce as he was a very good friend.
After Bruce's death, Betty appeared in several other Hong Kong films, including the Hui Brothers' comedy Games Gamblers Play (1974) which broke box office records. She subsequently married Charles Heung, the head of Win's Film Co., but the marriage did not last. In 1985, she retired from show business, and allegedly became a Buddhist nun after appearing in her last movie My Name Ain't Suzie.

Now, more than thirty years after Bruce's death, Betty is planning to write a tell-all autobiography in which she claims that she will tell the whole truth.

From Wikipedia, the Free Encyclopedia.