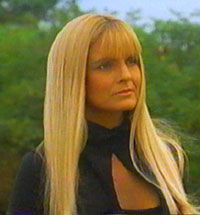 Jillian Kesner was born in Norfolk, Virginia on November 17, 1950, but her father was a Navy officer and the family moved around the country. She spent much of her youth in Denver, moving to Los Angeles in 1969 where she modeled before getting into movies and television.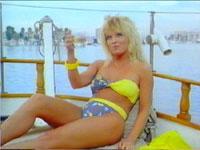 Arriving in Los Angeles, she worked as a print model before breaking into show business as a Bob Hope "Star of Tomorrow" and playing Fonzie's girlfriend on
Happy Days
. She also appeared on TV in
Three's Company
,
Mork And Mindy
,
The Blue Knight
,
T.J. Hooker
and
The Rockford Files
.
Jillian developed a following among action fans due to her starring role in Cirio Santiago's 1981 kick boxing feature
Firecracker
. Among her other credits were
Starhops
,
Moon In Scorpio
,
Jaded
,
Trick Or Treats
, and
The Student Body
; she was particularly proud of the latter as it was the film the two men watch at the Texas drive-in in The Thin Blue Line. Also, she met her future husband Gary Graver when they worked on the
The Student Body
.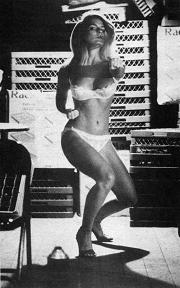 She worked closely with her husband in connection with his work as Orson Welles' longtime cinematographer and in later years traveled the world with him presenting programs devoted to Welles' later, often unfinished work.
She had been helping piece together footage her husband shot in the 1970's for Welles' unfinished feature
The Other Side Of The Wind
. The couple had hoped to complete and eventually release it.
After Graver's death on November 16, 2006, she continued to run his equipment and film operations.
Jillian died on December 5, 2007 in Irvine, California of complications of a staph infection, which she contracted after having been diagnosed with leukemia. She was 58.
Sources: Variety and The Associated Press