Barbara Bouchet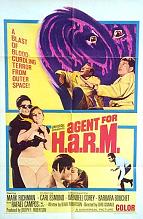 Agent For H.A.R.M.
(1966)
$19.99 - Free Shipping In The USA
aka: Agent For HARM
This spy-thriller pokes fun at James Bond movies as it tells the story of a master American spy (Mark Richman) who must protect a scientist from Russian agents, who want his formula for stopping alien spores that turn human flesh into fungus. Also stars Wendell Corey and Carl Esmond. Also with Barbara Bouchet and Aliza Gur.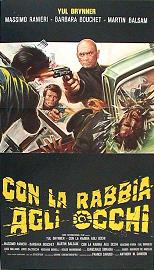 Death Rage
(1976)
$19.99 - Free Shipping In The USA
aka: Con La Rabbia Agli Occhi
In his final big screen role, Yul Brynner plays a former mob assassin who comes out of retirement to track down the man who killed his brother, but he finds that the murder was only a trap set for him by a an underworld kingpin in Italy. Also stars Barbara Bouchet.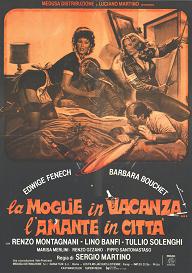 La Moglie In Vacanza... L'amante In Citta
(1980)
$19.99 - Free Shipping In The USA
aka's: Les Zizis Baladeurs/Wife On Vacation... Lover In Town
Wealthy industrial Andrea Damiani (Renzo Montagnani) has an extramarital relationship with the beautiful Julia (Edwige Fenech), but wants to avoid a messy divorce from his wife Valeria (Barbara Bouchet). Meanwhile Valeria seems to succumb to one of Andrea's employees, Giovanni (Tullio Solenghi). (In Italian language).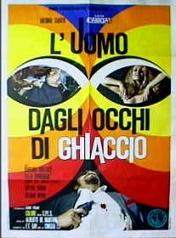 The Man With The Icy Eyes
(1971)
$19.99 - Free Shipping In The USA
aka: L' Uomo Dagli Occhi Di Ghiaccio
Intriguing thriller in which an Italian journalist looking into the death of a U.S. senator meets a score of strange people during his investigation and soon wonders if somehow he was involved in framing an innocent man. Antonio Sabato stars; Faith Domergue, Keenan Wynn, Victor Buono and Barbara Bouchet are the established cast who add creepiness to the proceedings.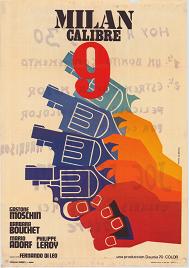 Milano Calibro 9
(1972)
$19.99 - Free Shipping In The USA
aka's: Caliber 9/Milano Calibro Nove/The Contract
Mad dog Mafia don Rocco Musco (Mario Adorf) decides to take over the drug rackets. The rival boss, the Mikado (Lionel Stander) fights back and in the middle are the Police Commissioner (Frank Wolff) and Ugo Piazza (Gastone Moschin) who wants revenge on both. Barbara Bouchet also stars.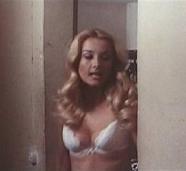 Non Commettere Atti Impuri
(1971)
$19.99 - Free Shipping In The USA
aka: Don't Commit Impure Acts
A young atheist artist named Pino (Dado Crostarosa) develops a crush on a religious girl next door Maria Teresa (Simonetta Stefanelli). As the young woman begins warming up to the idea of a relationship, her domineering uncle puts the kibosh on the affair, leaving the young painter to lick his wounds and try to appease the old fuddy-duddy by converting to the neighbor's religion. Also with Barbara Bouchet. (In Italian language).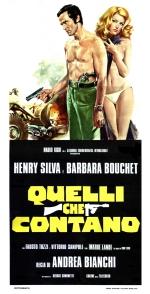 Quelli Che Contano
(1974)
$19.99 - Free Shipping In The USA
aka's: Cry Of A Prostitute/Cry Of A Prostitute: Love Kills/Cry Of The Prostitute/Guns Of The Big Shots
Back in Sicily from the United States, assassin Tony Aniante (Henry Silva) works with ex-hooker Margie (Barbara Bouchet) to stop a mafia family blood feud. (From a widescreen import print, in Italian language).

This print is of far superior picture quality to the U.S. version.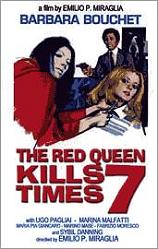 Red Queen Kills 7 Times
(1972)
$19.99 - Free Shipping In The USA
aka's: La Dama Rossa Uccide Sette Volte/Blood Feast/Cry Of A Prostitute: Love Kills/Feast Of Flesh/ The Corpse Which Didn't Want To Die
Guilt over the accidental death of their sister Evelyn binds siblings Francesca (Marina Malfatti) and Kitty (Barbara Bouchet). When the girls inherit their family castle, a string of savage murders decimates their circle of friends, associates and lovers...murders committed by a dark-haired woman in a blood-red cloak. Also with Sybil Danning.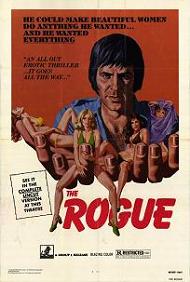 The Rogue
(1971)
$19.99 - Free Shipping In The USA
aka's: Nokaut/Instant Success/Rogue
Milan Glaovich stars as a two-timing player/ hustler who uses women. When girlfriend Barbara Bouchet tires of him, he then hooks up with Margaret Lee to see just how much he can scam from her.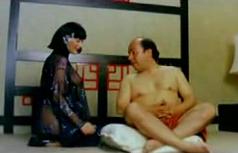 Sabato, Domenica E Venerdi
(1979)
$19.99 - Free Shipping In The USA
aka: Sábado, Domingo Y Viernes
Film in three episodes: 1) Sabato, 2) Domenica, 3) Venerdi. In the first episode Banfi Linen is an employee who must guide for a Japanese engineer. To his surprise the engineer is a beautiful woman (Edwige Fenech). In the second, a truck driver (Michele Placido) pretends to be the husband of a suicidal girl (Barbara Bouchet) when her parents pay a visit. In the third party, Adrian Celentano is a variety show owner who tries to get back his star dancer who is engaged to a gangster. (In Italian language.)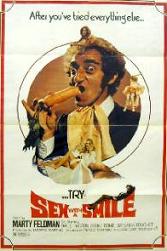 Sex With A Smile
(1976)
$19.99 - Free Shipping In The USA
aka: 40 Gradi All'ombra Del Lenzuolo
Five short comic sketches, all unrelated to each other, except that they are all expressions of Italian sexual humor. In one sketch, Marty Feldman plays a bodyguard, hired by her father to watch a young woman; he watches her a little too closely. In another, while Barbara Bouchet's husband is out of town on business, a stranger offers her twenty million lire in return for sex. Three times he offers, three times she protests and then consents. Also with Sydne Rome.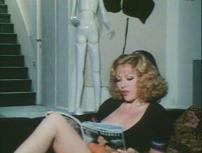 Sex With A Smile 2
(1976)
$19.99 - Free Shipping In The USA
aka's: Spogliamoci Cosě Senza Pudor/Love In Four Easy Lessons
The 4 short stories in this Italian Sex-Comedy all revolve around marriage infidelity. A private eye and his inept assistant are hired by a jealous husband to spy on his wife. The detective ends up forgetting about his own horny bombshell at home and you can guess the rest. THE RINGER - A female soccer team's best player goes down with a serious injury. The coach hires a male soccer star to pose as a woman to replace her. Shower scenes dominate this gender bender. THE TROJAN WARDROBE - A philandering producer and his wife (Barbara Bouchet) go on a boating trip. He comes up with an excuse to leave and returns home to his hot French mistress. He doesn't know that a robber has beat him to it in more ways than one. ONE STEP TO PARADISE - Marina (Ursula Andress) and her lover decide to consumate their affair right under her husband's nose.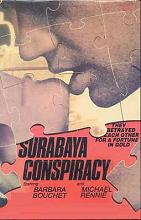 Surabaya Conspiracy
(1969)
$19.99 - Free Shipping In The USA
An action-packed story of two rival gun runners who attempt to unearth a fortune in buried treasure that is located under a large home in Java, Indonesia. Stars Barbara Bouchet, Michael Rennie and Richard Jaeckel.








Barbara Bouchet. Super Strange Video has the ultimate collection of rare and vintage cult, horror, sci-fi, erotic movies. Featuring Barbara Steele, Bela Lugosi, Boris Karloff, Brigitte Lahaie, Bruce Li, Christopher Lee,, Evelyn Ankers, Frankenstein, Gamera, George Sanders, Guiron, Helga Line, Jiger, Kumi Mizuno, Lon Chaney, Lorena Velazquez, Michael Gough, Michael Rennie, Paul Naschy, Peter Cushing, Robert Reed, Santo, Starman, Ted Cassidy, Valerie Leon, Vincent Price, Viras, Zigra