Item Added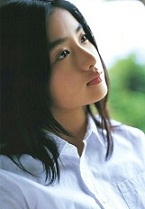 Nurse Aoi
(2006)
$24.99
aka's: Ns' Aoi/Ns'あおい
Nurse Aoi (Ishihara Satomi) is new to a medical ward where the doctors are unskilled and dishonest, the best kind! It appears that she may be the only one who truly cares for the patients rather than profit, but over time she changes the minds of those around her. Also with Yanagiba Toshiro, Kaoru Sugita, Yashima Norito and Nishimura Masahiko. (In Japanese language, with English subtitles).

Sold as a 2-DVD-R or VHS set.

Quantity: 1


TV Shows. Super Strange Video has the ultimate collection of rare and vintage cult, horror, sci-fi, erotic movies. Featuring Barbara Steele, Bela Lugosi, Boris Karloff, Brigitte Lahaie, Bruce Li, Christopher Lee,, Evelyn Ankers, Frankenstein, Gamera, George Sanders, Guiron, Helga Line, Jiger, Kumi Mizuno, Lon Chaney, Lorena Velazquez, Michael Gough, Michael Rennie, Paul Naschy, Peter Cushing, Robert Reed, Santo, Starman, Ted Cassidy, Valerie Leon, Vincent Price, Viras, Zigra