Item Added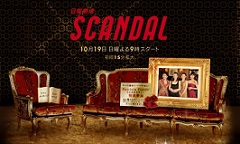 Scandal
(2008)
$24.99
aka's: Sukyandaru/スキャンダル
It all started with a wedding as lives of four married women converge. They are from different backgrounds and diverse generations, appearing to be leading blissful lives. But underneath the facade, their days are strewn with betrayal, misery and deceit. The story will follow these ordinary women and uncover what is to them the true meaning behind family, marriage and love. Stars Kyoka Suzuki, Kyoko Hasegawa, Kazue Fukiishi and Kaori Momoi. (In Japanese language, with English subtitles).

Sold as a 3-DVD-R or VHS set.

Quantity: 1


TV Shows. Super Strange Video has the ultimate collection of rare and vintage cult, horror, sci-fi, erotic movies. Featuring Barbara Steele, Bela Lugosi, Boris Karloff, Brigitte Lahaie, Bruce Li, Christopher Lee,, Evelyn Ankers, Frankenstein, Gamera, George Sanders, Guiron, Helga Line, Jiger, Kumi Mizuno, Lon Chaney, Lorena Velazquez, Michael Gough, Michael Rennie, Paul Naschy, Peter Cushing, Robert Reed, Santo, Starman, Ted Cassidy, Valerie Leon, Vincent Price, Viras, Zigra